News & Events
optionbit demo Tastylia, Tadalafil Oral Strip Events
säkert att köpa Viagra på nätet
purchase Priligy without a rx online
forex reviews info
24option auszahlung
Magar Studies Center held its 14th Annual General Assembly on Sept 17, 2016. On this occasion, a talk program was also organized on 'Nepali Politics and Ethnic People'. A paper on this issue was presented by Prof. Krishna Khanal.
Magar Studies Center, in collaboration of Nepal Academy, organized seminar on "Magar Origin and Identity" on Feb 12, 2016. The objective of this seminar was to probe into the various assumptions, errors, imaginations and fables about Magar. This Conference set up a committee to continue research on various aspects of Magars.
Magar Studies Center (MSC) organized its 13th Annual General Assembly on 2072.5.26. On this occasion, MSC briefed about the objectives of Research and Publication Fund established by the Center.
Magar Studies Center organized its 12th Annual General Assembkly on 21 Bhadra 2071. On this occasion a book entitled 'Adibasi Magarjati ka Bibid Pakshya Haru' and Journal Samaj-Shodhmala on Ghatu were reviewed by two eminent scholars: Mr. Bishnu Prabhat and Dr. Jiwendra Giri.
Magar Studies Center published a book entitled ?'Adibasi Magarjati ka Bibid Pakshya Haru' written by Mr. Bishnu Sinjali Magar in August 2014.
Magar Studies Center published its VII Volume of Samaj Shodhmala. This is a special issue on Ghatu dance of Magar.
Magar Studies Center in collaboration with Nepal Academy organized seminar on 'Magarko Utpatti, Itihas ra Namakaran' on Jan 27, 2014 (2070 Magh 13). Bisnu Sinjali Magar presented the paper. Several academician expressed their views on the occasion.
Vice President Paramananda Jha honoured Min Shris Magar with demo bbazalea libero it Sajha Loksanskriti Puraskar for his book Magar Pujari Raheka Prasiddha Devasthalharu which was published by Magar Studies Center. This award presented in a programme organized by the Sajha Prakashan on the occasion of the National Book Exhibition at Rastriya Sabha Griha, Pradarshanimarg on Tuesday 17th September 2013.
opções binárias melhores corretoras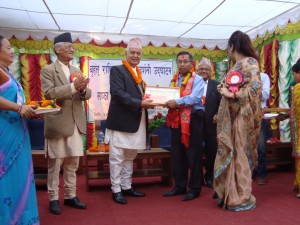 binära optioner kurser
trading 25 euro nessun deposito
binary options trading demo account uk
buy Revia Naltrexone online in Rancho Cucamonga California
http://www.amtechinternational.com/?salsa=%D8%A7%D9%84%D8%AE%D9%8A%D8%A7%D8%B1%D8%A7%D8%AA-%D8%A7%D9%84%D8%AB%D9%86%D8%A7%D8%A6%D9%8A%D8%A9-%D8%A5%D8%B4%D8%A7%D8%B1%D8%A7%D8%AA-%D9%85%D9%82%D8%AF%D9%85%D9%8A&820=86 الخيارات الثنائية إشارات مقدمي
opzioni binarie truffa le iene
http://restauracefantasy.cz/?kljaksade=bin%C3%A4re-option-hedgen binäre option hedgen
Sept 7, 2013 (22 Bhadra 2070): Magar Studies Center held its 11th AGM. On this occasion it also organized a seminar on 'Ghatu Dance of Magar' at National Foundation for Development of Indigenous Nationalities (NFDIN), Lalitpur, Nepal. Six participants from six different districts: Palpa, Tanahu, Syangja, Baglung, Nawalparasi and Gorkha presented their papers.
Sept 6, 2013 (21 Bhadra 2070): Magar Studies Center presented a Final Evaluation Report on 'Peace Building through Dialogue on Indigenous Nationalities Rights Project conducted by National Foundation for Development of Indigenous Nationalities (NFDIN), Lalitpur, Nepal.
August 13, 2013 (26 Srawan 2070): Magar Studies CEnter jointly organized a seminar on 'Deharadun's History and Folklore' at Nepal Academy in cooperation of Nepal Academy and Doon Society Nepal. Prof Dr. Surendra KC and academician Mr Bisnu Prabhat presented the paper.
Feb 2, 2012 (20 Magh 2069): Dr. Yam Bahdur Malla (Country Representative of IUCN-Nepal) presented a paper on 'Community Forestry: A Key Strategy for Securing Sustainable Livelihoods and Environmental Protection in Nepal' on the occasion of 10 AGM of MSC. On this occasion, new volume of Shodhmala Vol VI was released.
July 20, 2012 (5 Srawan 2069 BS): The Magar Studies Center organized a fund raising program, 'An Evening with MSC' at Lalitpur, Nepal. On this occasion Dr. Bipin Adhikari delivered his key note speech on the current political issues of Nepal. About one hundred guests were present in the event.
Jan 30, 2012 (16 Magh 2068 BS): The Magar Studies Center held its 9th Annual General Assembly Meeting on Jan 30, 2012 (16 Magh 2068 BS). The AGM elected its new Executive body. On this occasion Col. Dr. Prem Singh Basnyat, Nepali Army, presented his paper on 'Magars in the history of Nepali Army'. The Center felicitated Dr. Krishna Bahadur Thapa for PhD Degree and Mr. Mahendra Thapa for being elected as new President of Central Magar Association. On this occasion, Chairperson Dr. Govind Prasad Thapa released the new edition of Shodhmala (Vol V, No. 1) and Bisnu Sinjali's new book 'Magar Dhutma Kurakani' 3rd Edition.
Feb 4, 2011 (22 Magh 2067): Magar Studies Center organized a seminar on the occasion of its 8th Annual General Assembly Meeting. On this occasion Mr. Hira Singh Thapa who had published Nepali-Magar-English Dictionary, was granted Honorary Member of the Center. On this occasion, Dr. Ganesh Bahadur Gurung, Member of National Planning Commission, presented his paper on 'Employment and remittance'.
Oct 9, 2010 (23 Aswin 2067): The Magar Studies Center organized a talk program on Nepal Water Resource Development: India Factor on 9 Oct 2010 in Kathmandu. On this occasion, Vice Chairperson Mr Santa Bahadur Pun presented the paper on the theme. Dr Bijaya Poudel, CA Member, was the chief guest. Dr Govind Prasad Thapa, Chairperson, presided over the session. The Center also released the Volume IV, Number I of Shodhmala, the Journal of Magar Studies Center. Ms Ambika Regmi, linguist and PhD candidate, presented her short comments on the thesis article of Maya Daurio.
Jan 30, 2009 (16 Magh 2067)On the seventh anniversary day, Magar Studies Center organized a program at Mahila Prasikshan Kendra, Lalitpur. A book entitled 'Paschimanchal bikas chhetraka magar samudayama prachalit lokgeet nrityako awastha ra chunauti haru' (the status of western development region folk songs and folk dances among Magar community) researched and written by Min Shrees and published by Magar Studies Center was released. Mr. Min Shrish Magar presented the theme of the book on this occasion. The Chairman Dr. Govind Prasad Thapa released the Vol III, Number I, a Special Number of Shodhmala was published by the Center with the political theme: Constitutional Assembly Election and Constitution Writing.
Jan 31, 2008 (18 Magh 2065): Magar Studies Centre?organized a seminar on Saturday 18 Magh 2065 at Staff College Jaulakhel. Dr. Mahabir Pun was been awarded the Ramon Magsaysay 2007 for his outstanding contribution to community leadership. He won Asia's premier prize for his innovative application of wireless computer technology in Nepal, bringing progress to the remote mountain, connecting Nangi village to the global village. He was honored by Magar Studies Center as its Honorable Member. Pun delivered a lecture on the occasion.
Aug 19, 2006 (3 Bhadra 2063): Magar Studies Center organized a one day seminar on Cultural Practices of Magars of Rukum, Rolpa, and Dolpa on 3 Bhadra 2063 (19 Aug 2006). MSC team had conducted a survey study on these issues. Associate Professor Krishna Bahadur Thapa and Mrs Shyamu Thapa of TU presented the report. Eminent historians Prof. Dr. Rajaram Subedi, Prof. Dr.Triratna Manadhar, MS Thapa, Dr. Harsh Bdr Budha; linguists Hira Singh Thapa, Dr.Yogendra Prd Yadav, Bhim Regmi, Dantraj Regmi, Amrit Yonjan, Pavitra Rana; socio-anthropologists Chudamani Bandhu, Tamla Ukyab, Norbu Ghale, were amongst others present on the occasion. Many others could not attend the event because of strike (banda) on that day. Efforts of MSC were appreciated. More in-depth studies on these areas to protect and promote diverse cultures of the peoples of Nepal were felt necessary.
Jul 22, 2006 (6 Srawan 2063): The Center also organized one day seminar on Constitutional Assembly and Restructuring of the State on 6 Srawan 2063 (22 July 2006) in Kathmandu. Two theme papers were presented on this occasion. Mr. Kashiraj Dahal's paper dealt with the experiences of more than hundred countries in constitution making. Mr Malla K. Sundar elaborated on the views of indigenous and ethnic people of Nepal. Chairman of Magar Sangh also stressed upon some of the demands of Magars. Eminent personalities- professors, scholars, politicians, social activists and people from other walks of life attended it.
October 2-5, 2004 (16-19 Aswin, 2061): The Magar Studies Center and Bharseli Magar Samaj Sewa jointly organized a four days workshop on ?The role of supervisors and enumerators in research? for the benefit of TU students on 16-19 Aswin, 2061(2-5 Oct 2004). Around eighty students participated in the workshop. The theme of the workshop was to enlighten on the issues of research methodology, tools, data collection, data analysis, report writing, presentation, proposal writing, etc. The data schedules prepared for the action research on the state of Magars living in Kathmandu valley was also reviewed.
Jul 1, 2004 (19 Asar 2061): A one day SWOT analysis workshop was organized on 19 Asar 2061 (1 July 2004). Several Magar organizations participated in the workshop. The workshop drew the following conclusions:
1. Practically all Magar institutions/associations do not have their strategic plan.
2. The organization structures are portfolio based rather than specific task based.
3. All organizations lack skilled manpower to handle their activities.
4. They have no networking. They have very little lateral communication with district and other Magar organizations. Many of them also do not have access to GO, NGO, INGO at district level.
5. They have not been able to tap open and available resources.
April 5, 2003 (22 Chaitra 2059): The Center organized an introduction program. Chairman of the Center Dr. Govind Prasad Thapa chaired the program. Former Minister Gore Bahadur Khapangi was the chief guest of program. Former minister Balaram Gharti, MS Thapa, former IGP Khadga Jit Baral, Dr. Lakshman Pun, Ms Bom Kumari Bura, were among the prominent guests. At the outset, General Secretary Trilok Singh Thapa welcomed the guests and highlighted upon the concept, mission, objectives, and activities of the Center. Sant Bahadur Pun, member of the Executive Committee, briefly spoke on ?Mungars of Yore.? It was a sort of prodding into the history of Nepal. The website of Magar Studies Center www.magarstudiescenter.org was inaugurated on this occasion.